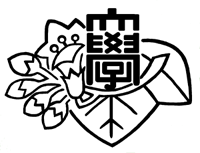 ---
Publications

2013

Original Articles

Takahashi D, Kawamura Y, Uemura M (2013).
Changes of detergent-resistant plasma membrane proteins in oat and rye during cold acclimation: association with differential freezing tolerance.
Journal of Proteome Research 12:4998-5011.

Takahashi D, Nakayama T, Miki Y, Kawamura Y, Uemura M (2014).
Proteomic approaches to identify cold regulated plasma membrane proteins. In: Plant Cold Acclimation:
Methods and Protocols (Hincha DK, Zuther E, eds), Springer Science+Business Media, LLC, New York, NY.

Gutierrez-Carbonell E, Takahashi D, Lattanzio G, Rodriguez-Celma J, Kehr J, Soll J, Philippar K, Uemura M, Abadia J, and Lopez-Millan A-F (2014)
The distinct functional roles of the inner and outer chloroplast envelope of pea (Pisum sativum) as revealed by proteomic approaches.
Journal of Proteome Research.